Homepage
Recent Login Information
Click the
button in the Homepage interface to check the recent 10 items of login information.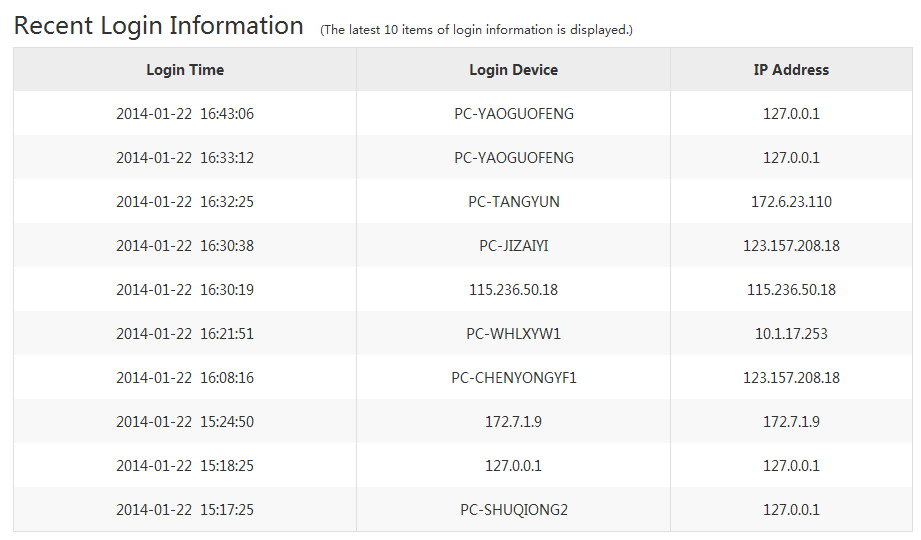 Latest Messages
After your successful login to the hicloudcam, you will see the latest 3 messages on the page.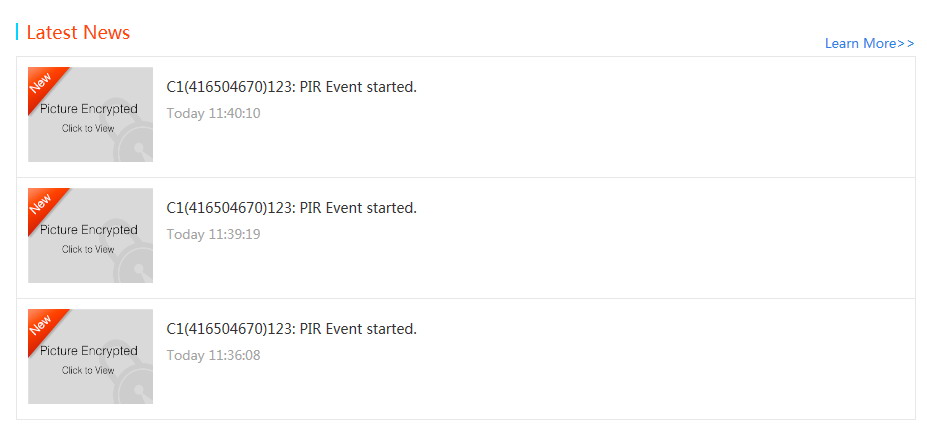 Click the picture icon to view the encrypted video by entering the device verification code in the following interface: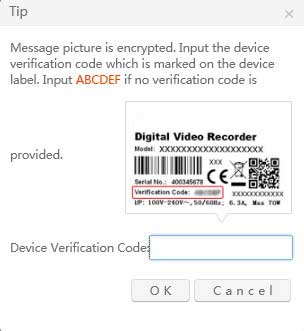 You can click Learn More to enter the view or manage more messages.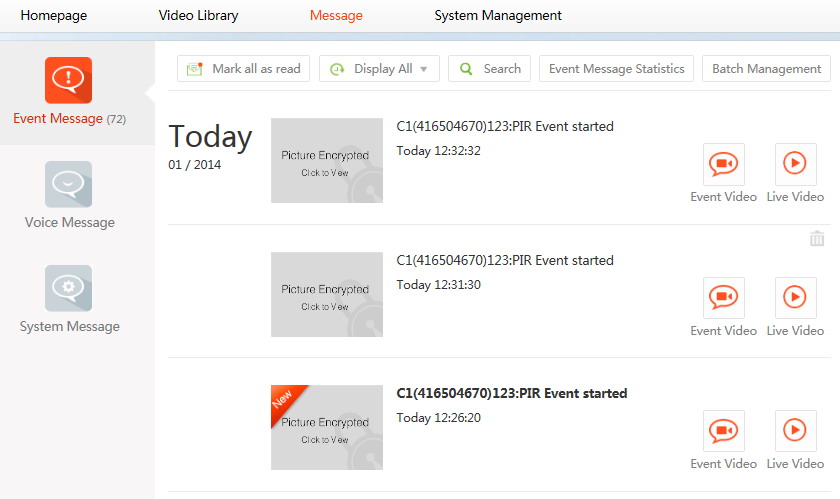 Live View
Note: Before you play the live video for the first time, you should install the video player plug-in by following the prompt message.
At the bottom of the homepage, you can view the live video of the first 4 channels you are added under the System Management>Device Management.

You can click the

to start playing the live video on the Video Library>Live Video page.
Local Pictures
On the Video Library>Local Pictures page, you can view the captured pictures and recorded video files saved in local computer.